Our offer
No success, no fee
We find you the perfect funding solution for your residential development
Flexible repayment offer, with a range of GDV's to match your needs
Funds available for purchasing and construction costs
Expert property finance experience to help get your project off the ground
Securing development funding for your residential property project
We'll work closely with you to compile a comprehensive pack of information. The better your proposal, the higher your chance of securing finance for your development. Funding sources are limited in this market as there are only a few active lenders. However, because we're independent, we can approach the whole of the market. So we'll talk to our contacts in high street banks, building societies, and private banks, as well as specialist lenders.
We don't charge upfront fees. And we continue to work on a no success, no fee basis even though the development funding market is more challenging than others. Some of the funding options that may be available to you:
Senior debt up to 65% of the gross development/resale value of the completed units. This typically equates to 75-80% of total development costs – land, construction, professional fees, and interest, etc.
Mezzanine/equity finance to provide up to 90% of total project costs.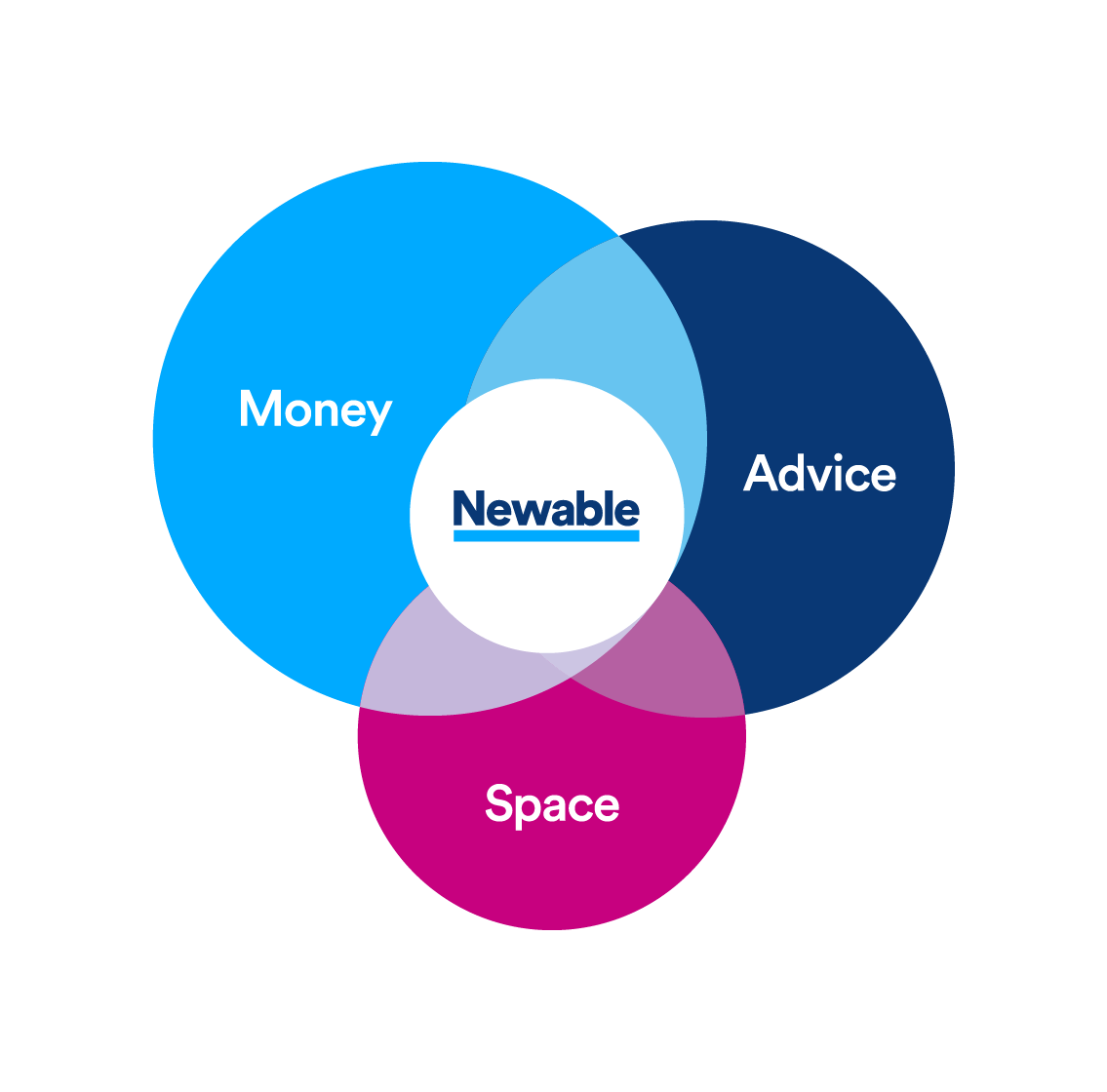 Why Newable could be your perfect partner
Newable is an ambitious, exciting, fast growth business supporting British businesses working at the heart of the economy.
Newable has a unique platform covering funding, professional support and premises. Newable was established as a company limited by guarantee in 1982, with over 350 professional staff and which works with around 20,000 British businesses each year.
We have net assets of around £57m and make annual profits of around £9m. We offer growing businesses a competitive brokering service. Over the last 2 years we've arranged c£160 million worth of funding, with some loans being drawn down in less than 2 weeks.
Our other money solutions
Not all products brokered by Newable Commercial Finance are regulated by the Financial Conduct Authority (FCA). Newable Commercial Finance is registered in England and Wales. Registration number: 07474588. Newable Commercial Finance is authorised and regulated by the Financial Conduct Authority and is entered on the Financial Services Register www.fca.org.uk/register FRN 723703 | Data Protection number: Z6663758.
Your home may be repossessed if you do not keep up repayments on your mortgage.